I'm exhausted. Fall asleep at the wheel, too tired to bother with dessert, contemplating just passing out here on the floor exhausted. Screw grading, I'm going to bed at 8:30 tonight.
But before I do...must mention two FABULOUS giveaways: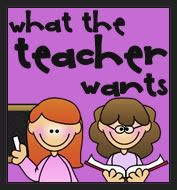 What the Teacher Wants
is giving away a $100 Container Store Gift Card!!! Ahhhh I am dizzy at the thought of the damage I could do with that baby. I <3 storage bins, desk organizers, and the like...
ALSO, Danielle at
And I ran...WHY?
is giving away a fabulous assortment of gu, sport beans, knee socks, and yummy candy. Be still my heart...
Go check both of these awesome giveaways out!